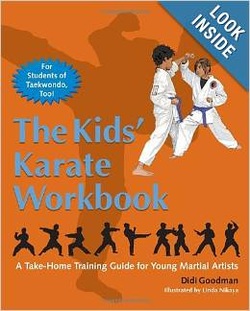 Sensei Didi Goodman has created an all inclusive, highly detailed book on everything the young martial artist needs to know as they advance through the ranks. The Kids' Karate Workbook is must have for serious students. You can order this book on Amazon by following
THIS LINK.
Here is the book description from Amazon:
The Kids' Karate Workbook
is an engaging workbook meant to be used at home by young people who want to supplement their regular Karate training. Drawing on the author's more than 20 years of experience teaching martial arts to children, the book offers a step-by-step curriculum that traces a typical journey from first-day beginner to intermediate-level student.
---